Sure I played drums in a high school rock band, and though I had some ability, I wasn't a big time talent like Chris Daughtry. And yet I find myself relating to his experience with his new album, Baptized. I'll explain: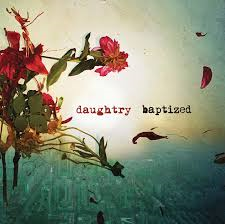 Last year I launched my newest science fiction adventure novel, Crossline. To date the reviews have been mostly excellent.
Mostly.
A few months ago, while doing promotion, one reader absolutely ripped me to pieces — I mean scorched me — saying that I had betrayed him, that I stole his money, having deceived him into buying such a terrible book, and that I should be ashamed of myself as an author for writing such drivel.
Why was he so angry? Why did he feel swindled?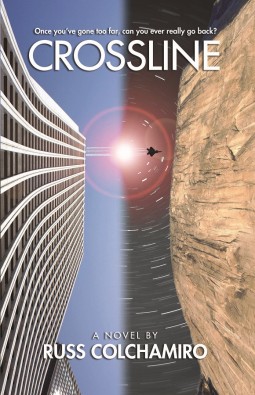 Because the novel I delivered wasn't the novel he was expecting. For those of you new to my work, my first novel Finders Keepers is a raunchy, science fiction backpacking comedy — think American Pie/Superbad meets Hitchhiker's Guide to the Galaxy. It's an all-out comedy that even drew some interest from Hollywood. This reader was drawn to my catalog based on Finders Keepers.
But while Crossline is filled with humorous moments — it might even make you laugh out loud in places; I hope it does — unlike Finders Keepers, it's a science fiction adventure set, at least in part, during a civil war. And though the novel is absolutely loads of fun — with a host of female characters who are forces to be reckoned with, and are in many ways the true heroes of the story — during war, bad things happen, and sometimes to characters you like, or even love.
Which brings me back to Baptized.
Daughtry's first three albums are rock albums. They kick ass, to different degrees. So … like many of his fans, when Baptized came out with a bold new sound, I was … shocked. I admit it. I didn't quite know what I was listening to.
But as I had been through this experience myself, with my own work, and trusted that Chris would once again deliver the goods, I listened to the album, a song at a time, and then the entire playlist, over and over.
What's my verdict now that I've gotten over my initial expectations, that I've accepted what Daughtry actually gave us, rather than what I thought I would get?
Thumbs up.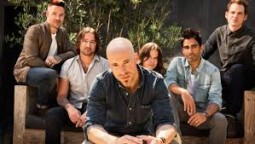 Chris and the boys have delivered a fun, radio-friendly pop album that shares some karmic DNA with Rhianna, Katy Perry, Fun! and others, with a mostly angst-less set list. I think this review here is pretty close to my own views, so I'll pass it along for a more thorough song by song analysis.
With that, for me a few standouts on Baptized include the catchy, destined-to-be-a-hit "I'll Fight", about always being there for your kids (Chris I and both have young twins, so I relate), as well as "Cinderella", a (mandolin?) based ditty with some snappy vocal hooks that could easily fit into Jack Johnson's play list. "Long Live Rock and Roll" is an acoustic, thumping ode, and jest, about the joys of rock n' roll, while "The World We Knew" and "High Above the Ground" are joyful reminders to embrace your moments while you have them.
I'll also call attention to "Traitor", the album's one true rage against the machine. A sound I would have expected to come from Nine Inch Nails, it's actually not quite in sync with the overall tenor of the album … but wow. I've rarely ever heard a song that conveys so much seething ire over feeling betrayed, combined with a 'don't f**k with me' attitude. When Chris sings, "Are you sure you want to play this game?", there's a lilting in his voice like he's just daring you to come at him. You know he means business.
And if I had one 'wish' for any song on the album? It's that Chris and the boys go all out on "Undefeated". It's a good, rousing tune as is, about staying on your feet no matter what life throws at you. But I submit that if re-recorded in a concert hall and accompanied by a 50-piece orchestra and an equally sized choir, it would have the scope and gravitas — the soaring power — to become EPIC.
So where does that leave me?
Baptized may not be the rocker Chris has typically delivered in the past — it wasn't what I expected — but it's a damn good entry in the Daughtry catalog. You can dance a little, groove a little, and, when the album really hits its stride, clap your hands and smile.
And as for the reader who initially tore into me because he felt betrayed? In time, I won him over, too.
🙂