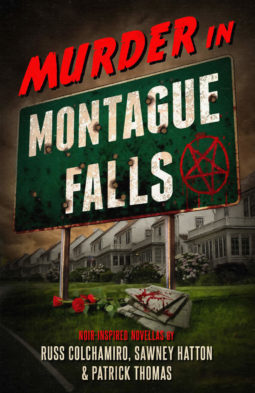 WHITE HOT THRILLS! PITCH BLACK DEEDS!
3 TALES OF TEENS TACKLING THEIR DARKEST RITES OF PASSAGE
Acclaimed storytellers Russ Colchamiro, Sawney Hatton, and Patrick Thomas each present an original novella brimming with enough danger, intrigue, and murder to get readers' blood pounding and hearts racing.
In Colchamiro's RED INK, a paperboy with an overactive imagination witnesses a brutal killing on his route—or has he taken his fantasy spy games a step too far?
In Hatton's THE DEVIL'S DELINQUENTS, a trio of teenage misfits in pursuit of success, power, and revenge practice amateurish occult rituals… with deadly consequences.
In Thomas's A MANY SPLENDID THING, a sultry high school teacher enrolls one of her students to get rid of her husband. But will the young man really graduate to murder?