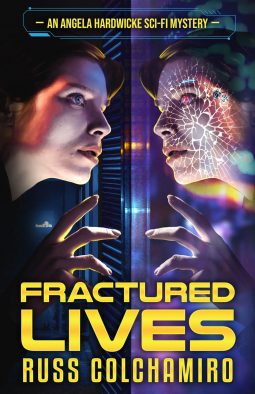 In the cosmic realm of Eternity, there's only one private eye to hire when your world gets turned inside out—Angela Hardwicke.
Darla Fyne, a college freshman and galaxy design savant, is suffering from a nervous breakdown—or is she the victim of an urban legend known as the Scarlet Raj?
As Hardwicke follows the intersecting worlds of art galleries, college dorms, and a semi-secret clan that patches up tears in the Universe, her investigation will either uncover a hoax gone wrong or a plot that could shift the balance of power across the entire realm. If only she can fight through her own paranoia to tell the difference.
In Russ Colchamiro's new Sci-Fi mystery Fractured Lives, Angela Hardwicke is confronted by a PI's worst nightmare—dark secrets from her past.
Buy Now