There's been a lot of chatter out there about whether or not Skyfall truly measures up as one of the better, or even elite, James Bond movies, with Casino Royale generally considered by many (including me), to be one of the best in the series and certainly the best Bond outing in many years.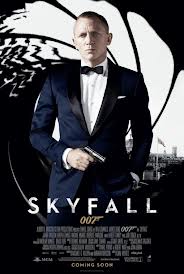 There have been those who felt Skyfall didn't hit the mark, or that while it is a good movie, it isn't a good James Bond movie. But I'm here to say this:
Skyfall.
Kicks.
Ass.
Skyfall is not only one of the best Bond movies in the entire 007 series, it's one of the better movies I've seen this year.
What Worked: There is a LOT to like about Skyfall. First, it's just a great looking and sounding movie, with exotic locales and all the polish a Bond movies deserves.
But on to Mr. Bond himself. Now in his third go as 007, Daniel Craig has never looked more comfortable in the character. Clearly a few years older since he first took the role, he really seems to understand who and what Bond is, and how to embody such an iconic character. Craig has the physical brute force required to handle death-defying situations, the intelligence for the 'spy' aspects, and enough charm to woo those lovely ladies.
Skyfall also gives us perhaps the most humanized take of James Bond in the entire series. The detractors say that such human foibles take away from 007, and led to their disappointment. I agree that the existential crisis Bond goes through would only work once. Skyfall has to be a stand-alone entry; it cannot be the model for future outings. But as a one-off, I found the layers of Bond quite compelling, and, in fact, drew me deeper into the character than ever before.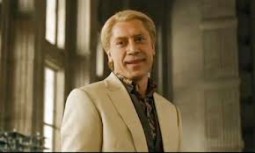 The plot, which borders on being too layered at times, has an actual story and theme, with Bond and others given the time to talk and think and reveal themselves. Unlike many Bond movies, there are only a handful of action sequences, allowing the story to unfold much more organically than we usually get with 007. The rewards are that I was genuinely interested in what was happening, rather than just waiting for something to blow up real good.
Beyond Craig himself, the cast is mostly superb. Judi Dench, as always, is fantastic as M, and we also get believable and even quirky performances from Ralph Fiennes, Ben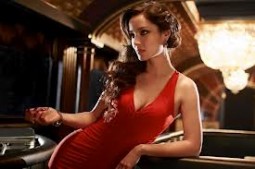 Whipshaw as the new Q, and Berenice Marlohe as one of the most exotic and alluring Bond girls in a long, long time. And, of course, Javier Bardem as the villain Silva has just the right mix of being twistedly over the top without being a cartoon. He's a warped mind with a real plan. Quite simply, he is a deadly and unpredictable foil for Mr. Bond.
The fun is back. After the pretty weak and unpolished Quantum of Solace, Skyfall was far more self aware and humorous, and those lighter moments helped elevate — and loosen up — what is a pretty intense movie start to finish. Whereas Casino Royale was more overt popcorn movie, Skyfall is more intense thriller.
What Didn't Work: Without giving away too much, there wasn't enough time spent with the Bond girls themselves. Bond is at his most devilish fun when he's sparring with (and bedding) the delicious Bond girls, and in Skyfall, those scenes are a bit sparse, and one of the reasons I think the detractors didn't feel that Skyfall was a true "Bond" movie.
Speaking of Bond girls, Naomi Harris as field agent Eve fell flat. Compared to the other performers, she was the weak link. She just didn't exude the … Bond girlness … we want, and she didn't bring enough sizzle to the repartee with 007.
As for the plot, Director Sam Mendes said that Christopher Nolan's Dark Knight gave him the confidence to tackle certain themes that are typically absent in popcorn action movies. But with Skyfall, some of the plot is essentially an exact replica of The Dark Knight. The plot works within Skyfall unto itself, but I felt that, not only had I seen this before, I had just seen this before.
The plot also hinged on some pretty incredible timing, in parts, and I'm not sure it would really hold up under tighter scrutiny. Then again, it's a James Bond movie, so how tight do we expect the plots to be? A minor blip, but a blip nonetheless.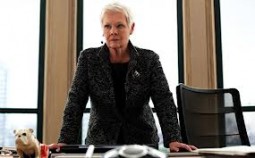 Finally, the opening sequence is an extended action piece that, on paper, delivers real excitement. And at times, it did. But in others, I found the directing to be a bit mechanical. I wasn't always as riveted as I wanted to be.
Shaken or Stirred?: Skyfall is an intense, riveting and thoroughly entertaining entry in the James Bond franchise that actually had something to say about fighting terror in the modern world, and in fact, is one of the best entrees in the entire 007 series. In some ways I liked Skyfall better than Casino Royale, although it's not quite as fun, and time will tell if it will have that same "re-watchability" factor.
Whereas Casino Royale was a reboot, Skyfall is re-invigoration.
Skyfall missed opportunities, but for a James Bond fan that demands a real movie with his popcorn fun, I found that Skyfall delivered in a big, big way, and nicely sets up the coming adventures with a character that has finally shed his past so that he can fully engage in the future.
I can't wait for what 007 has in store for us next.