Now that I've had a little time to reflect, here's my rundown of my summer's TV and movie watching. Have to say, all in all it was pretty darn good:
For my money, The Amazing Spiderman was the best entry in the franchise. I've heard complaints that it was too soon to reboot, but I'm not buying it. The Tobey Maquire movies certainly had their moments — the first one being my favorite — but this latest iteration had a great combination of 'realism' (as far these things go), fun, humor and lots of heart. The new Peter Parker, played by Andrew Garfield, just seemed far more like a realistic teenager to me. Awkward, confused, but not a total loser dork.

And now he's Spiderman! And they amped up his scientific genius, which was always a core element of the character. Martin Sheen was a GREAT Uncle Ben, and Emma Stone really nailed it as Gwen Stacy. I will admit that the CGI on the Croc wasn't always great, and the Uncle Ben death scene does have a pretty big flaw, but overall I thought The Amazing Spiderman was great. I can't wait to see more.
As for The Dark Knight Rises … it was EPIC and intense and a great bookend to the entire three-movie arc. I will say that this last entry wasn't quite as pure fun as the first two, and, when you take a step back, it has a few plot points that don't quite hold up, but all in all it was big bang for the buck.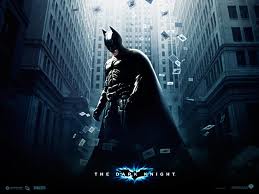 Anne Hathaway was especially good, and while Bane wasn't quite as mesmerizing as The Joker (who could be?), he was a lethal adversary for sure. The creators swung BIG, and for the most part, they landed. I'm really curious to see who takes the reigns next and how they interpret the character.
As for The Avengers, I know it's sort of geek blasphemy to say, but I didn't love it. It was kinda entertaining, but I found it to be very loud, very long, and pretty superficial. It looked great, had lots of humor, the HULK was awesome, and the finale did kick some major butt. I'm just hoping that the sequel has more meat on the bones.
On the TV front, Liz and I have been watching The Newsroom. It's kind of a mixed bag.  The show did get off to a pretty lousy start, and as the season progressed, the intensity and thrill got better overall, and, at times, was great. And Jeff Daniels and Sam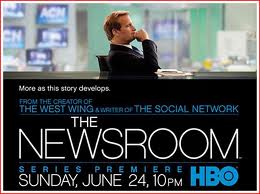 Waterston are both great. But one of the shows major weaknesses — and it's huge — is that the female characters, are, by and large, portrayed as schizo, man-pleasing morons often on the verge of a nervous breakdown over their boyfriends. They just can't be THIS whacked-out and be the media dream team. The 'media elite' as they call themselves on the show. It's a MAJOR flaw, and one I hope they fix. It's a show that should be much better than it is.
I'm a little late to the game, but after three seasons of Sons of Anarchy … I'm in. It's intense, twisty, and extremely violent, but if you like shows like The Shield and Breaking Bad, SOA is worth checking out. I won't put SOA quite at that level, but it is damn good.
These dudes are pure outlaws, and I know I shouldn't care about them, because they really do pretty bad things pretty often. And yet … I do care. Good TV.
Speaking of Breaking Bad … wow. Just wow. Assuming the final eight episodes hold up (grrrrr … not 'til next July!), Breaking Bad will go down as one of the great TV shows of all time. Bryan Cranston was better than ever, and this last season was filled with great acting across the board, tons of tension, and great plot twists. It is, simply … GREAT.
Next up I still need to watch season 4 of SOA so I can get up to speed for season 5, which started. And Sept. 30 we get the season premieres of Dexter and  Homeland, so I'm pretty psyched there. Otherwise I'll be watching the final season of The Office, the next season of The Big Bang Theory, and maybe I'll check out a few of the new shows. Where I'll find the time, I have no idea, but at least I've got some TV to look forward to.
And when it comes to movies … it's all about Bond. James Bond. Skyfall opens in November. And I. Can't. Freakin. Wait.
What are you watching …?