This blog entry originally appeared as a 'Guest Post' on Lori's Reading Corner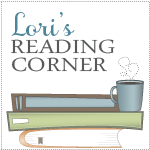 Genius or Moron? You Be the Judge
When people ask me about the Finders Keepers series, which includes Finders Keepers and now Genius de Milo, I give them my standard answer:
They're loosely based on a series of backpacking and road trips I took across Europe, New Zealand, and the U.S., set against a quest for a jar that contains the Universe's DNA. Think road trip movies meet Hitchhiker's Guide to the Galaxy.
And after given my little elevator speech, I typically get one of two responses. The first one is usually something like: "Whoa! Dude! That's awesome! Where do you come up with these ideas? I need to read that!"
Admittedly, that's a fun response.
The other typical exchange, however, is slightly different.
I say my bit, but instead of unbridled enthusiasm I am usually on the receiving end of a stern, cold, blank stare – accompanied by utter silence. I also can also pretty much see the thought balloons over their heads, and they go something like this: "You are an utter moron. Leave. Immediately."
So I understand going in that when it comes to my sci-fi backpacking comedies — in the genre of what I like to call 'Cosmic Lunacy' — they're not for everyone. That was never my intention.
If you're the kind of person that prefers nonfiction, or history, New Yorker-style 'literature', or hard boiled spy novels, these books are probably not for you.
But if you're a fan of Douglas Adams, Terry Pratchett, and Christopher Moore, and movies and TV shows such as Harold & Kumar, Bill & Ted, Hot Tub Time Machine, The Big Bang Theory, Time Bandits, Quantum Leap, Groundhog Day, Northern Exposure, and Third Rock from the Sun, then you'll probably enjoy Finders Keepers and Genius de Milo.
I like to have fun when I write. And I want you, the reader, to have fun, too. I like to write big and wacky, but also bring disparate characters together on one big cosmic journey.
If you want to meet some of the characters, you can check out these illustrations: https://russcolchamiro.com/books/finders-keepers/character-illustrations/
Am I a genius? A moron? Neither? Both?
I'll let you be the judge.
But give my books a chance. You just might be surprised …